ABOUT
Lôngmi™ Lash & Brow Extension
By Rose Srey
Lash Unique is Dallas' premier provider for professional eyelash & brow extensions. At Lash Unique, lashes and brow extensions are handled with delicate care by a professional team of artists headed by Rose Srey.  She is certified to offer Lôngmi Lashes by Daniel, The First & Only US Patented Method for Multi-Layer Eyelash Extensions – certified by the creator of the technique, Daniel Dinh. The First & Only US Patented Branch Lashes with Tapered Root End™.  Lôngmi™ Lashes® eyelash extensions are ideal for anyone who would like to wake-up with thicker, longer, more defined lashes- no mascara or eyelash curler necessary. Perfect for special occasions, tropical vacations, and everyday wear. Trained by Daniel, Rose mixes lash extensions that vary in length, color, texture, and degree of curvature, to achieve your desired result.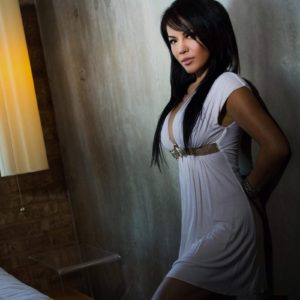 Monday       10am-7pm
Tuesday        10am-7pm
Wednesday  10am-7pm
Thursday     10am-7pm
Friday           10am-7pm
Saturday      10am-7pm
Sunday         12pm-5pm
LASH UNIQUE EYELASH EXTENSION SETS
Price Menu & Guide to Maintaining Your Lashes
Lash Unique can enhance your lashes to look as natural or dramatic as you desire. Sought after by celebrities and beauty devotees, Lôngmi  customizes your lash design by affixing lash extensions that vary in length, texture, color, and degree of curvature. Previously known only to those in Beverly Hills and New York City, Lôngmi  Lashes and the multi-layer application technique mimic Mother Nature to painlessly extend your lashes to lengths previously thought impossible.
3D BROWS
Price Menu & Guide to Maintaining Your Brows
3D Brows is an innovative new method designed for drawing thin 3D hair strokes directly on the skin's surface using a specially designed tool and all-natural pigment (no machines). The 3D Brows method can fill in sparse brows or create a new brow. Unlike traditional eyebrow tattoos, the 3D Brows method won't leave a flat dull look and is a much safer treatment.  The "3D" effect adds realism to the end result; which makes this the perfect procedure for Men and Women seeking to improve the look of their brows. 3D Brows can last 6 months to 2 years and fade completely without leaving a shadow behind.  To maintain 3D Brows, touch ups are necessary every 6 – 9 months.
Call Rose at (469) 305-9457